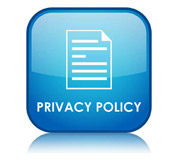 Data Protection Declaration
The protection of your privacy when processings personal data is taken seriously at Bandariyah. We process personal data, which is compiled when our web site is visited, in accordance with the legal provisions applicable for those countries in which the relevant web site is managed.
Compilation and Processing of Personal Data
When you visit our web site, it is standard procedure that our web servers store your internet service provider, the web site from which you are visiting us, details as to which of our web sites you are visiting as well as the date and duration of your visit. Bandariyah uses cookies to follow up visitors' preferences to help us achieve an optimum design of the web site. This takes place completely anonymously without any reference to your personal data. Furthermore, you can configure your internet browser so that it will reject cookies in general.
Purpose-oriented Use and Disclosure of Personal Data
Your personal data will be used only for the purpose for which you have given it to us. Compilation and/or transmission of personal data to institutions and authorities of the countries in question only takes place within the scope of their imperative legal provisions. Our employees are bound to secrecy and obliged to protect any personal data given to us.
Option
We would like to use your data so that we can inform you about our company and our products. This is, of course, conditional upon your approval. If, at a later point in time, you no longer agree with this, you can inform us any time by post and we will delete your data accordingly.
Right to Information
Upon request Bandariyah will inform you as soon as possible in writing as to whether and which personal data concerning you are stored at our company. If, despite our efforts to record correct and up-to-date data, the wrong information is stored we will rectify this as requested.
Security
Bandariyah protects your data by implementing technical and organizational safety measures in order to avoid accidental or intentional manipulation, loss, damage or to prevent access of unauthorized persons. Our safety measures, e.g. data encryption, are improved according to state-of-the-art technology on a regular basis.
Links to Web Sites of other Suppliers
Our web site may contain links to web sites of other suppliers. At the time of link placement Bandariyah ensured that the directly linked sites were free of any illegal content. Bandariyah does not, however, have any influence whatsoever on the sites linked and cannot check these links on a continual basis. Bandariyah therefore will not accept any liability for the contents of the sites linked which have been altered since link placement. Similarly, this data protection declaration does not refer to these links.
Contact
If you have any queries concerning data protection at Bandariyah, please contact our data protection officer who is available should you have any suggestions or complaints.